An increasing number of K-12 schools in America are welcoming eco-friendly building designs. Studies have shown that eco-friendly spaces are more conducive to learning environments, and schools will spend less on operating costs when it comes to green buildings. One way of establishing an eco-friendly space is getting seeds for school gardens. Districts nationwide are building numerous facilities in concordance with sustainable principles. What do schools gain from this?
The Essence of Eco-friendly Buildings
Constructing green buildings involves many bits of little but interdependent details. They include decisions on design, materials, and building methodology that jointly lessens energy demand boosts health, and attain other environmental aims. For school buildings, eco-friendly builders focus on natural lighting, enhanced acoustics, and air quality. This can result in the reduction of sick days for both teachers and students.
Benefits of Natural Lighting for Learning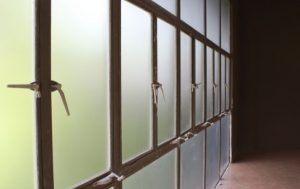 One major reason to design or construct green buildings is the effect of natural lighting on students. Over the last decade, numerous studies have been conducted by the Heschong Mahone Group (an eco-friendly consulting firm) to show that lighting and other areas of physical comfort can result in enhanced academic performance. In addition, researchers discovered similar results for non-school environments in which natural lighting sourced from windows and skylights have improved productivity and wakefulness.
Douglas Atkins, the executive director of the Chartwell School in California, said that the school's project started not with the intention of being eco-friendly but to create the strongest educational experience. He said there's a connection between the provision of natural lighting and learning math or a language. As a result, the Chartwell School became the first school to attain the highest LEED rating.
Eco-Friendly Schools as Teaching Tools
Eco-friendly schools are capable of connecting education with the real world and bringing life to environmental issues in the classroom. Racheal Gutter, the overseer of the US Green Building Council's school, said that these issues are teaching lessons not included in the curricula. She said that you can be on the roof quantifying the solar-panel generation or on the roof garden plucking vegetables for a meal. According to her, an eco-friendly school is one big teaching tool.
Fewer Expenses
Eco-friendly buildings demand more funding as architects, builders, and engineers team up together at the onset of the process and more frequently during the process. Unfortunately, the necessary investment for construction may discourage schools that can't afford it.
However, an increasing number of sustainable school projects have proven that low energy demand and savings in other resources significantly lessens the extra expenses that will be incurred throughout the lifespan of the construction process. In addition, when the building design exploits natural methods such as high-quality insulation to regulate temperature and place the building in a good location, it will result in a significant reduction of energy demand.
According to Douglas Atkins, energy saving is a surprise benefit that was realized after his school made the decision to be eco-friendly for educational purposes. He said that energy demand dropped by 50%. In addition, the school has a solar-electricity generation system, substantial natural lighting, indoor air quality measures, and water-saving features.